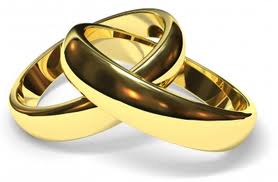 An analysis on the morality of same sex marriages from the Weekly Standard:
"To argue that opposition to same-sex marriage is immoral is to argue that every moral thinker, and every religion and social movement in the history of mankind prior to the last 20 years in America and Europe was immoral. About no other issue could this be said. Every moral advance has been rooted in prior moral thinking. The anti-slavery movement was based on the Bible. Martin Luther King Jr. was first and foremost the 'Reverend Martin Luther King Jr.,' and he regularly appealed to the moral authority of the scriptures when making his appeals on behalf of racial equality. Same-sex marriage is the only social movement to break entirely with the past, to create a moral ideal never before conceived. It might be right, but it might also be an example of the moral hubris of the present generation, the generation that created the self-esteem movement: After all, you need a lot of self-esteem to hold yourself morally superior to all those who preceded you."
—Dennis Prager, October 31, 2012.