An alert Transportation Security Administration (TSA) agent prevented a possible air disaster when he noticed the smell of alcohol on the breath of an American Eagle pilot.  The pilot, who was already in the cockpit going through a preflight checklist, was forced by police to take a breath test for alcohol.   After failing the test, the 48-year-old pilot, Kolbjorn Jarle Kristiansen, was arrested and removed from the plane.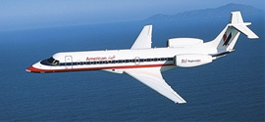 Still struggling to regain its financial footing after filing for bankruptcy in November 2011, the last thing AA needed was for one of its pilots to be arrested for failing an alcohol test.  After filing for bankruptcy in November 2011, customer complaints regarding have increased even as AA struggles to improve service.  Last year, American Airlines's performance for on-time arrivals, involuntary denied boardings and customer satisfaction all declined.
American Eagle Airlines serves as American Airlines regional carrier and the unit has also had some major service problems, especially with baggage handling.  American Eagle had the worst record of any airline for losing or damaging luggage over the past two years.  For example, in 2011, the airline damaged or lost 7.32 bags per 1,000 customers, double the industry average of 3.35.
Although pilots are forbidden to drink alcohol 8 hours prior to a flight and subject to random sobriety tests, a small number of pilots are still showing up intoxicated, ready to fly a plane.  According to FAA statistics, about 10 pilots a year fail to pass random field sobriety tests.
Due to an alert TSA agent, the safety of passengers was not compromised.  In addition, American Eagle flies the Embraer ERJ-145 whose flight deck is configured for two pilots, although it is not known if there was a co-pilot on the flight.
American Airlines suspended the pilot, pending final sobriety test results and further investigation of the affair.