Have your assets and net worth increased since 2005?  According to the Federal Reserve, if your assets and net worth have not increased, you probable have a balance sheet dominated by housing, are in a lower income group, a member of a minority and have a lower than average educational attainment.
As seen in the below graph, the overall assets and net worth of households is higher than it was in 2005 and has made a complete recovery from the collapse of net worth during the financial crisis.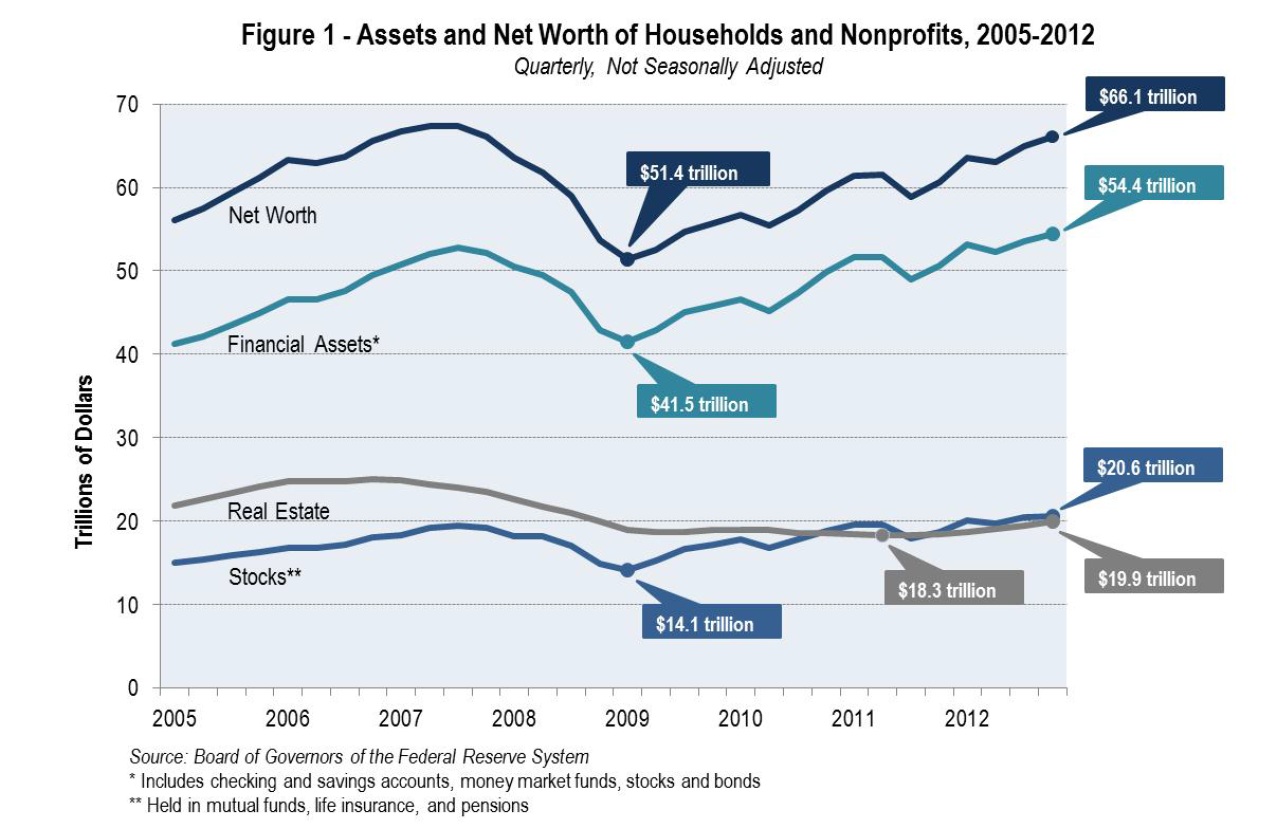 For those who do not own stock and financial assets, the wealth recovery has passed them by.  Overall real estate values have still not recovered from the bubble territory of a few years back.  This means that for those many Americans whose primary financial asset is the net worth of their homes, the road to recovery has been a dead end.
The Fed study notes that families who hold most of their net worth in the form a primary residence are particularly exposed to an economic downturn.  Without financial assets to fall back upon, the loss of income or a job results in being deeply exposed to a decline in net worth due to a broad housing decline.
Families with zero or low net worth outside of their primary residence have broad negative macroeconomic implications.  Indebted households with zero or negative net worth greatly reduce their spending in response to a decline in housing net worth, much more so than their wealthier counterparts.
The study by the Federal Reserve Bank of San Francisco also exposed the large drop in median net worth across the various races.  Although the overall national net worth of the country has increased, a large portion of this has accrued to those in high income groups that already owned a significant amount of stocks and financial assets.
As can be seen below, the net worth position of Hispanic and black households barely has a pulse and has declined severely since 2005.  The median net worth of whites declined by a substantial 26%.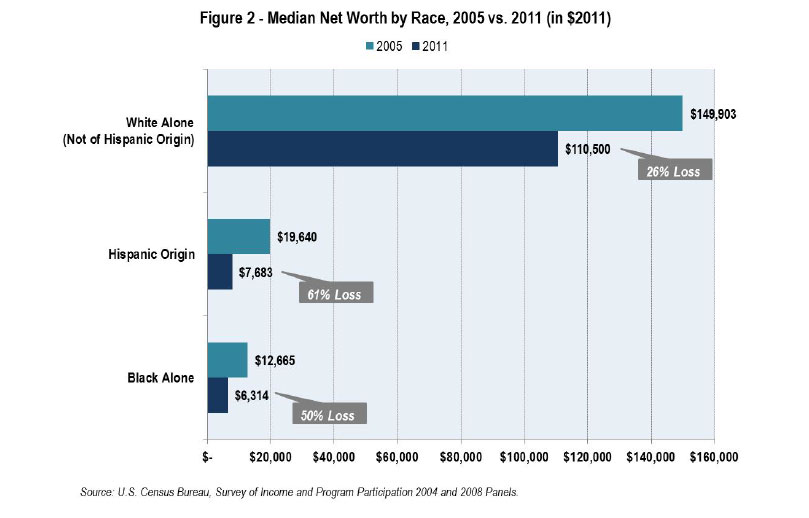 I think what the Fed is trying to tell people is that working hard and saving are important aspects of building a sound financial future and, by the way, don't just rely on rising housing prices to increase your wealth.  Sounds quite easy, but the Fed wasn't kind enough to detail a recovery plan for those who are still decimated by the financial crisis.