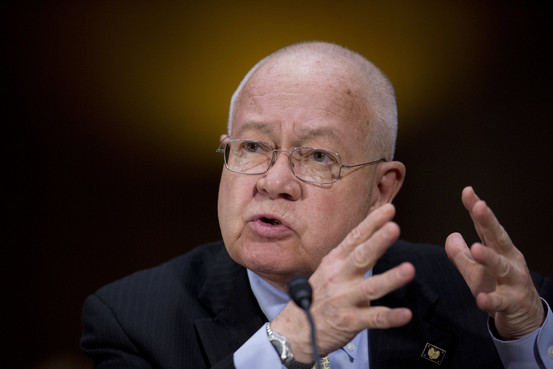 The scandal at the Veterans Administration which let American war veterans die while waiting for medical services is another example of the gross negligence and indifference of government bureaucrats who seem to forget who they work for.
After weeks of inaction, a top official at the VA resigned without apology, without contrition, and without punishment.  One thing he will not leave without is generous government pension and, ironically, medical benefits for life, a tribute to his "sterling service" for American servicemen.
WASHINGTON—A senior Department of Veterans Affairs official who had been slated to retire was forced to resign earlier than planned Friday in the wake of allegations of unauthorized scheduling practices at multiple VA health-care facilities.

Veterans Affairs Secretary Eric Shinseki asked Robert Petzel, the undersecretary for health at the VA, to resign Friday, an agency spokesman said. Mr. Shinseki accepted the resignation later that day. Dr. Petzel wasn't available for comment.

But a veterans-advocacy group and some lawmakers questioned whether speeding the departure of Dr. Petzel, whose planned retirement was announced in September, constituted a sufficient move by Mr. Shinseki in light of the allegations.

Alleged unauthorized patient appointment wait lists were said to make wait times seem shorter than they were, and at least one former employee of the Phoenix VA Health System, and the House Committee on Veterans Affairs, have said that as many as 40 veterans might have died while waiting for appointments. Government investigators have said they have found no patient deaths directly linked to extended wait times.
The really annoying aspect of the VA death scandal, beyond the tragic deaths dealt out by the VA is the imperial manner in which Secretary Eric Shinseki has consistently stonewalled the press, refusing for weeks to address a scandal which was been universally condemned by both political parties.  Even more annoying is the tendency of the President to emphatically support "public servants" who have obviously failed horribly in their duties.  Given the nature of the accusations against the VA, the president should show more concern for veterans rather than the man who sits at the desk where the buck should stop.
All veterans and the American public deserve nothing less than a full investigation of this scandal with appropriate punishment for the guilty parties.  The dismissal of Secretary Shinseki, who has shown an appalling lack of concern, should be the first step in resolving this scandal.