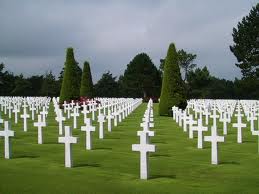 There are many ways to die, but most American deaths result from ten major causes.  According to the Centers for Disease Control and Prevention (CDC) most Americans succumb to the following ten leading causes of deaths.
The ten leading causes of death amounted to almost three quarters of all deaths during the past year.  The two top killers, heart disease and cancer, have been at the top of the charts for many years.
If science can ever come up with a cure for heart disease and cancer the average current life expectancy of 78.7 years would increase dramatically.
Leading Causes of Deaths and Number of Deaths
Heart disease: 597,689
Cancer: 574,743
Chronic lower respiratory diseases: 138,080
Stroke (cerebrovascular diseases): 129,476
Accidents (unintentional injuries): 120,859
Alzheimer's disease: 83,494
Diabetes: 69,071
Nephritis, nephrotic syndrome, and nephrosis: 50,476
Influenza and Pneumonia: 50,097
Intentional self-harm (suicide): 38,364
The CDC's preliminary report on deaths for 2011 details seven surprising statistics on mortality in the United States.
The death rate in 2011 was 740.6 deaths per 100,000 population, a decrease from 747.0 in the previous year.
The overall average age of death in the United States was 78.7 years.
The total number of deaths in the U.S. during 2011 was 2,513,171.
The only age group to show an increase in death rates during 2011 was the 25-34 age group which had an increased rate of death of 1.5%.
Hawaii had the lowest death rate at 584.8 deaths per 100,000 while Mississippi had the highest death rate at 956.2.
The life expectancy of a male born in 2011 is 76.3 years and for a female 81.1 years.
Out of every 1,000 live births, 6.05 infants will die.