I really love it when I hear people say that "money can't buy happiness."  This quaint old saying is usually a palliative remark, spoken by people without money who really wish they had money.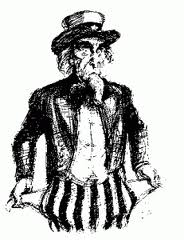 The brutal reality being made crystal clear by the spreading world wide depression is that many people without money are discovering that they have no reason to continue living.   As country after country in Europe approaches total financial collapse, authorities are growing increasingly concerned as "Economic Suicides" Shake Europe.
In Italy, widows of businessmen who have committed suicide — such as builder Giuseppe Campaniello, who set himself on fire outside a government tax office in Bologna on March 28 after his company collapsed — have held demonstrations. And in Ireland, where citizens are jumping off quays in Dublin, Cork and Limerick in alarming numbers, the mobile telephone company Vodaphone volunteered to give up the stadium advertising space it bought at soccer and hurling games for a suicide prevention campaign.

So many people have been killing themselves and leaving behind notes citing financial hardship that European media outlets have a special name for them: "economic suicides."

As the financial crisis in Europe enters its third year, medical experts, public health groups and trade unions are warning that mental health problems are reaching a crisis point and that the situation is going to get worse as austerity measures enacted in the past few years take effect.
The world is approaching a very serious end game.  The next time a friend tells you that money can't buy happiness, kindly hand over a cash donation of whatever amount you can afford.